I don't know who created this tag but if you do know who did please let me know.
I wasn't tagged but it's almost Halloween and I figured this would be fun to do!
Apples – Ah. Healthy food. It is deep, meaningful, and probably won a lot of awards but, um, it really isn't your thing.
Do not hate me. I'm sure it was all because I didn't quite understand it/didn't like the way it was written. I'm going to have to say Lincoln in the Bardo by George Saunders. Congratulations to him for winning the Man Booker Prize! I'm sure he really deserved it, the book just wasn't for me.
Milk Chocolate – This is a book you'd recommend to absolutely EVERYONE.
I would actually recommend two books. I know The Alchemist by Paulo Coelho is one of my favorites which is one I recommend but The Book Thief by Markus Zusak and The Kite Runner by Khaled Hosseini are two that everyone should read. They just deal with struggles during different time periods. They are both terribly sad to read but so engaging. Please try to pick up these if you haven't already.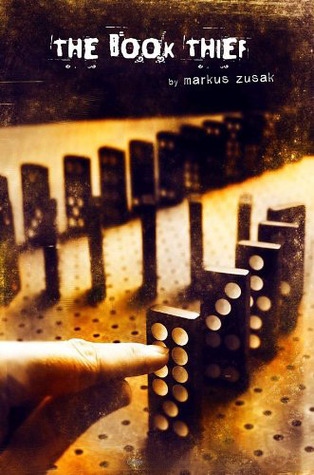 lack Jellybeans – Why do these exist??
I read the Twilight series in middle school and I thought they were gross then and I would probably think they are still gross. I read the first 2 1/2 and I wanted to hit my head against the wall. I just don't think this was a good series.
Chocolate Kisses – Awww this novel had the best romance.
Simon vs The Homo Sapiens Agenda. Dare I explain why? Read it and you will figure it out. It's ADORABLE. Don't deny it. I loved this book.
Gummy Spiders – Eek! You made sure to check under your bed every night for a week after reading this scary one.
I don't have a lot of experience in reading scary stories. The only thriller/scary novel I read was And Then There Were None by Agatha Christie.
Every Heart a Doorway was another one that also was a little creepy at the end. I wasn't expecting it but it was.
Jumbo Lollipop – This took you forever to get through, but hey! You did it!
The Sellout by Paul Beatty. This book probably took me 2 months to read. There is a lot to this book and the writing is a lot so to speak. I had to listen to the audio book while I read along in order to finish the book.
Cotton Candy – Admit it, you loved this when you were younger (you probably still do). Think children's or MG fiction.
Marked by P.C Cast and Kristin Cast. I can't remember when this came out but I was definitely younger when I read this. I continued on with the series but never ended up finishing it because it wasn't my favorite.
That's it for the candy tag. I had a lot of fun because I had to really think about what I've read in the past. I'm not tagging anyone because I encourage anyone to participate. Just have fun with it!
Let me know what you think of my answers. Also, what are you dressing up as for Halloween? Be respectful and happy reading!